In a world where attention spans are short, and content reigns supreme, a platform effortlessly captures hearts, minds, and thumbs. And that platform is Instagram-a vibrant visual playground where connections abound, aspirations come true, and companies discover their voice like never before. Don't believe the myth that Instagram is only for posting selfies and pictures of the sunset!
Instead, Instagram has become a vibrant digital canvas where businesses can create captivating storylines that connect with their audience unimaginably. Join us as we open the creative vault and venture into unexplored regions where traditional marketing limits have become a kaleidoscope of inventiveness.
Let's embark on an exciting voyage through Instagram's colorful tapestry, revealing 10 incredible, astoundingly inventive, and simply brilliant ways to fasten your business's marketing game.
Reasons Why you should Use Instagram for Business Marketing
Instagram has become a powerful platform for businesses, and there are many convincing reasons why it should be a key component of your marketing plan. The following are some of the main reasons for using Instagram for business marketing:
Massive User Base
Instagram offers a vast and diversified audience with over a billion monthly active users and counting. You can connect with many prospective clients on the platform regardless of your specialization or target market.
High Engagement Levels
Instagram claims better engagement rates than many other social media platforms. It's visual elements and interactive capabilities, including likes, comments, and direct messages, encourage sincere connections with your audience and let you create a devoted following for your business. One of the most effective ways to generate high-engagement levels is by using authentic engagement platforms such as blastup and various other platforms.
Allows to Showcase Your Brand Story
Storytelling using visuals is a great way to communicate a narrative visually, and Instagram is an excellent medium. Engaging your audience on a deeper level enables you to exhibit your goods, services, and brand personality in an enticing and appealing way.
Build Brand Authenticity and Trust
Instagram helps you establish authenticity and develop trust with your audience by providing behind-the-scenes content, user-generated posts, and real-life events. This strategy increases brand loyalty and makes customers feel more connected to brands.
Better Opportunities for Influencer Marketing
Instagram is a hub for influencer marketing, and you can work with relevant influencers there to sell your goods or services. Influencers are a potent tool for extending your business's reach since they have a loyal fan base that trusts their recommendations.
Allows Features for Shopping
Instagram's shoppable posts and stories make finding and buying products easy. Adding product tags to your posts can streamline buying, lowering friction and boosting conversion rates.
Engaging Interactive Features
The platform frequently adds new interactive elements to stories, such as polls, quizzes, and question stickers, allowing companies to get insightful input from their audience and encourage engagement.
Instagram Stories for FOMO Marketing
Due to their fleeting nature, Instagram stories make users anxious and dread missing out (FOMO). Businesses can use this feature to post special deals, limited-time discounts, and sneak peeks to encourage followers to act immediately.
Analytics and Insights
Instagram offers insightful analytics and insights for business profiles. You can fine-tune your marketing plan and optimize your content for better results by keeping track of data like post reach, engagement, and follower demographics.
Provide Various Advertising Options
Various ad options on Instagram's advertising platform, including photo, video, carousel, and sponsored stories, allow you to customize your campaigns to meet your unique marketing goals.
By adopting this platform and creatively utilizing its capabilities, you can stay ahead of the competition and make an impression on your audience. Want to know how to utilize its' capabilities? Check out the next section.
How to Use Instagram for Business Marketing?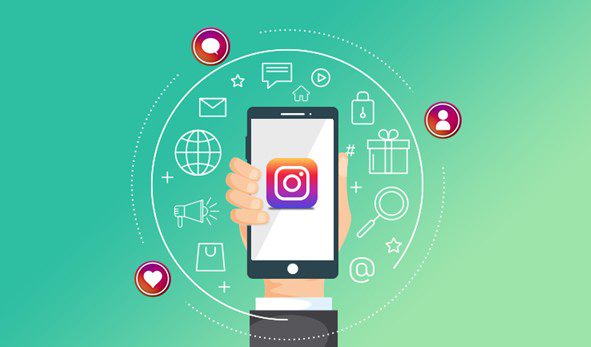 Are you a budding entrepreneur or an established business that wants to build its social presence on Instagram? Here are some practical strategies that you can follow:
1.   Create Compelling Visual Stories
Instagram is a refuge for visual storytelling. Use it to tell your brand's story, show off behind-scenes peeks, and emphasize the human element of your company. Create a unified story that connects with your audience and makes a lasting impact, whether through eye-catching photos or IGTV.
2.   Use User-Generated Content
Utilize the Power of User-Generated Content (UGC) by inspiring your followers to promote your products or services by asking them to share their personal experiences with them. Run competitions, reshare user-generated material, and interact with your community by showcasing their work on your feed. UGC enhances your brand's authenticity while also fostering a sense of trust.
3.   Engage With Your Audience
Foster two-way conversation with your audience through interactive storytelling with polls and quizzes. Utilise surveys and tests to compile insightful feedback, include users in product selection processes, or just for fun. As a result, your followers will feel more engaged and connected to you.
4.   Influencer Marketing For Credibility And Reach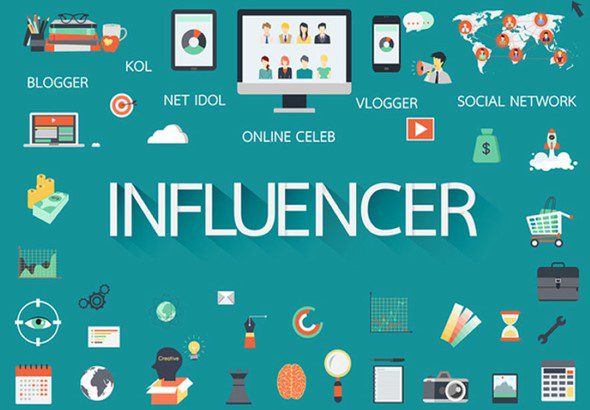 Collaborate with influencers that share the aesthetics and values of your business. Influencers can bring your goods or services to a larger audience and lend credibility to your business since they usually have a devoted follower base.
5.   Use Shoppable Posts to Facilitate Seamless Purchases
With Instagram's shoppable posts feature, you can tag your products in your posts and stories, making it simpler for interested people to buy with just a few taps. Shoppable posts facilitate seamless purchases. Conversion rates are raised by removing the need to leave the app.
6.   Organize Exclusive Live Events and Webinars
Use Instagram Live to hold Q&A sessions, webinars, and product launches. Hold Exclusive Live Events and Webinars. By providing exclusive content, you can increase interaction, draw in new followers, and establish your brand as an expert in your niche.
7.   Make Eye-Catching Reels
Use Reels, Instagram's short-form video tool, to promote your products creatively and excitingly. You can easily capture the interest of your target audience with engaging material and innovative editing.
8.   Takeovers of Instagram Stories
Work with other brands or influencers to take control of each other's Instagram Stories daily. By introducing your brand to a new market, this cross-promotion method may encourage natural brand recognition and growth.
9.   Run Instagram Competitions and Giveaways
You can increase engagement and follower numbers by holding contests and giveaways. Encourage users to like, comment on, and share your material to generate awareness about your company and attract prospective clients.
10.               Various Advertising Options
Various ad options on Instagram's advertising platform, including photo, video, carousel, and sponsored stories, allow you to customize your campaigns to meet your unique marketing goals.
Conclusion
In conclusion, Instagram gives businesses an unrivaled chance to engage with their target market, show off their brand's individuality, and connect with them. Using Instagram's vibrant and visual nature will elevate your business marketing efforts by enhancing anything from brand recognition to direct sales. So, utilize Instagram's artistic marvels for business marketing with these 10 cutting-edge tactics. It's time to engage with your audience with intriguing tales and interactive features.